"I've a grand memory for forgetting." – Robert Louis Stevenson
I am sure I've written about medication reminders before, or have I? Only kidding! I pretty sure I haven't written about medication reminders specifically. Have I? OK, so never mind all that, the point is that in today's busy, hectic world it is so easy to lose track of even simple things putting urgent things, like tracking medications, dosages, and timing, even more at risk.
There are so many things to help us keep track of all our stuff, TILES, The Tracker Pixel, and the Orbit Glasses Finder to name just a few.
But when does all the tracking stuff just become more stuff to keep track of? Most of us already carry around our Smartphones or tablets all day and night, making Android and iOS apps for medication reminders a seamless way to prompt our ever-overworked memories.
In all seriousness, taking all medications at the proper time, in the proper dosage is essential for our health. Here are several apps that can literally be lifesavers!
iOS (Apple) + Android
"We get it. Everyone needs some encouragement to sustain a new behavior. Medisafe gets people started by educating them about their meds and condition, then keeps them going by sharing progress, offering helpful tips, and curating tailored prescription coupons and special offers."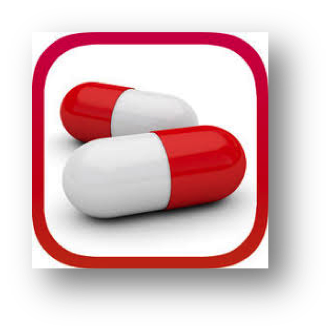 Pill Minder – All in One (iOS)
"Pill Reminder is an easy-to-use and reliable app that helps you remember to take your medications at the right time. It allows you to create any type of recurring reminders (every X hours, specific times, daily, weekly, monthly, every X days, etc). It tracks the remaining quantity of each medication and shows a refill alert when running low."
Now if you feel you are up to tracking the tracker as it were, or need physical features that an app really just can't provide, here are a few other things to try: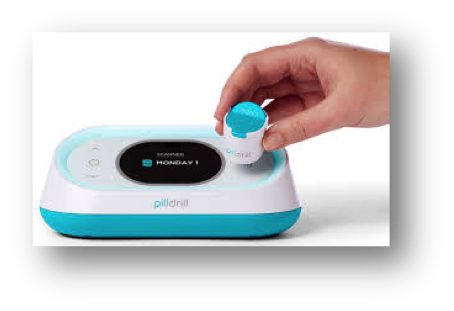 PillDrill
An easy-to-use medication tracking system that reminds you when pills are due, tracks that you've taken them, and instantly notifies loves ones.
This requires physical setup and planning, as well as a power source for the main base unit.
Pictures are worth a thousand words so here is a video explaining the system.
There is a whole line of automated pill dispensers and other helpful products available at e-Pill. "Never Forget to take your Medications Again! e-pill Medication Reminders (www.epill.com / e-pill, LLC) has been helping patients live independently at home since 1999. Leading US Manufacturer and Distributor of Practical Medication Adherence devices. Automatic Pill Dispensers, Pill Timers, Alarm Watches, and Pill Boxes with Alarm. Feel Better and Avoid Medication Errors. Order your e-pill® Medication Reminder today! Free Shipping (US) and Free Gift with every order."
There are so many life-changing and life-saving tools available today around medication reminders, compliance, data collection, and notification. If you take a minute to research, you'll find the right solution for you. If you still need help sorting through, I'm just an email away!
Warmest Regards,
Jean