What Guides our Work
As I travel to the various programs of Seven Hills and meet with our dedicated staff and the people they support, I am honored and humbled to witness first-hand their commitment to service. Every day, they improve the lives of thousands. Seven Hills staff members work to ensure that individuals are meaningfully engaged in their communities, their goals are being honored and supported, and they are living lives they choose defined by dignity. We believe Seven Hills Foundation and affiliates are in a privileged position to support each individual as well as the collective good of society. In our steadfast efforts to achieve these aspirations, Seven Hills adheres to our Core Values:
Respect & Kindness | Integrity | Teamwork | Innovation | Service to Others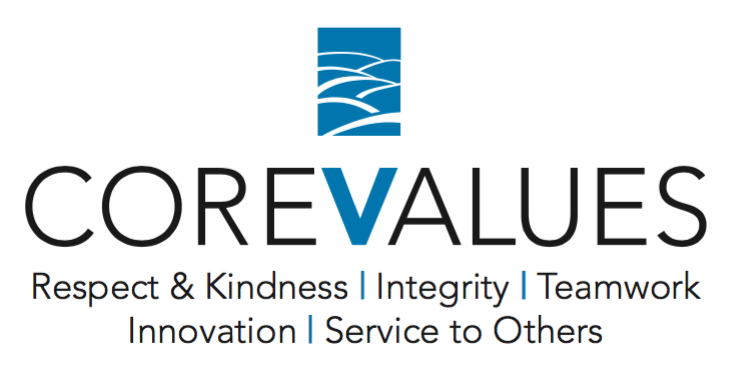 Seven Hills Foundation continues to lead our health and human services sector because of the unique individual contributions of our team of professionals who have defined these values. I express my gratitude to each and every one of our staff members for the attention and empathetic care you provide to the thousands of adults, children, and families we are fortunate to serve.
Dr. Kathleen M. Jordan, President/CEO, Seven Hills Foundation
---
MISSION
The mission of Seven Hills Foundation is to promote and encourage the empowerment of people with significant challenges so that each may pursue their highest possible degree of personal well-being and independence.
Seven Hills Foundation currently offers programming at 235 locations throughout Massachusetts, Rhode Island, and New Hampshire and employs more than 4,800 professionals. The Foundation offers a continuum of support and services to over 60,000 children and adults with disabilities and life challenges, and another 17,000 women and children in developing countries through our 15 Affiliate organizations.
---
VISION
The vision of Seven Hills Foundation is to be a preeminent leader and resource in the identification of unmet community needs; in the promotion of professional and compassionate models of service; and as an advocate of emerging public policy which exemplifies the dignity of all persons regardless of physical, social, or emotional condition.
---
Strategic Plan
To achieve and sustain the Seven Hills Foundation's Mission and Vision, every two years Dr. Kathleen M. Jordan, President/CEO, leads Seven Hills and its stakeholders though a comprehensive strategic planning process, resulting in a working strategic plan. Click to download>
Organizational Chart
As one of the largest and most comprehensive health and human service agencies in the Northeast, Seven Hills Foundation and its fifteen operating affiliates has a unique corporate structure that allows for seamless integration of supports and services. Our highly qualified team of managers collaborate to ensure the highest possible quality is delivered in everything we do at Seven Hills. Click to download>