Seven Hills Upcoming Events
Seven Hills Foundation and affiliates host a few special events each year to raise funds and awareness for the critical needs for our programs and services. Consider participating in one or all of these events as a sponsor, volunteer, or attendee.
---
Seven Hills Foundation & Affiliates 70th Anniversary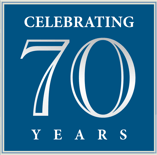 We are proud to be celebrating 70 years of caring for people with significant challenges, empowering them to achieve their highest possible degree of personal well-being and independence. We invite you to join us in celebration and support of Seven Hills Foundation on Thursday, June 22, 2023, at Mechanics Hall in Worcester.
---
Lori Lajoie Charity Golf Tournament
For 47 years the members of Worcester Country Club and friends have honored the legacy of the Lajoie family – with a special place in their heart for Lori, their daughter who lived with a developmental disability. This annual event's fundraising focuses on a specific area of need which is selected by the Members each year.
---
New Beginnings Golf Tournament
The Annual New Beginnings Charity Golf Tournament provides the major funding for Seven Hills' Community Connections program. This tournament is one that families and participants look forward to each year.
More than 1,800 individuals and families access our Community Connections opportunities through Seven Hills Family Services. The demand for classes and events is growing, and we need your support!