Juneteenth 2022
Honor… Reflect… Celebrate
History of Juneteenth
This year, Juneteenth is celebrated on Sunday, June 19, 2022, Juneteenth is a significant day in the history where there was defining moments of the ongoing fight for freedom, justice, and equality of African Americans. Juneteenth is the oldest nationally celebrated commemoration of the end of legal slavery in the United States. This holiday marks America's second Independence Day. Although the Emancipation Proclamation was issued on January 1, 1863, the news did not reach enslaved Black people in Galveston, Texas, until June 19, 1865. The newly freed people in Galveston celebrated after the announcement, and the following year, they organized their first of what became the annual celebration of "Jubilee Day" on June 19th in Texas. Over time, the annual celebration spread from the Black community in Texas to the rest of the United States. Juneteenth celebrations focus on education, history, self-improvement, culture, and pride. Although long celebrated in the African American community, this monumental event remains largely unknown to most Americans according to The Historical Legacy of Juneteenth | National Museum of African American History and Culture.

Seven Hills Foundation and staff members of the Diversity & Inclusion (D&I) Council work to honor and celebrate the diversity and inclusion of over 4,000 staff who bring a richness of culture and perspectives to our organization.

Today, we are reminded to embrace and demonstrate our Core Values of Respect and Kindness, Integrity, Teamwork, Innovation and Service to others. Let us continue to learn from each other, practice empathy and kindness, and understand that our experiences are very different from one another.

Pause and Reflect
Why all Americans should honor Juneteenth - YouTube

Association of Developmental Disabilities Providers (ADDP)
Juneteenth Virtual Event: "Remembrance, Celebration, and Respect for All Cultures."
Seven Hills is a proud partner of ADDP Circle of Leadership Sponsor on Diversity, Equity & Inclusion for this year's Juneteenth event that was held on June 15, 2022, and supports future diversity initiatives. Download the presentation materials here.

Decobe Launch!
Seven Hills is excited to introduce a new learning management platform that will offer various interactive trainings in areas of diversity, equity, and inclusion. We look forward to enhancing awareness, engagement while understanding the value of an inclusive workforce that meets the needs of both our staff and individuals supported across all Affiliates. Stay tuned!

How to celebrate Juneteenth
An essential element in celebrating the struggle for freedom that ended the historic practice of slavery was the festivities in the black and brown communities. These celebrations have widely spread and often include religious services, inspirational speakers, supporting black and brown businesses, parades and block parties, dancing and music, cookouts, and family reunions.

Black Freedom experience virtual program, "Lift every voice" BlkFreedom | Juneteenth Virtual Celebration
Support Black-Owned Businesses at BuyBlack.org

Juneteenth Flag raisings are a popular way to mark the significant day. It has been a tradition since 1997, with the creation of a flag that depicts the lone star of Texas rising over a new horizon. A Juneteenth flag raising ceremony wouldn't be complete without a reading of the Emancipation Proclamation, and the playing of the national anthem.
---

Attend Juneteenth Flag raising at Worcester City Hall, Worcester, MA on Saturday June 18, 2022.

The month of March is a time to celebrate and honor the contributions of incredible women that have made dynamic strides and impacted history, culture, and society. Throughout Seven Hills Foundation & Affiliates we have women leaders contributing at every level. Our women leaders are providing nursing, education, direct support, counseling and administrative expertise that improves people's lives.

The month of March is a time to celebrate and honor the contributions of incredible women that have made dynamic strides and impacted history, culture, and society. This month grew out of a celebration in Santa Rosa, California that led to a women's march to elevate the vital role they play in American History. March 8th is a special day selected as International Women's Day. This day is recognized globally to encourage women to be strong and determined in the fight for equal rights as the journey continues. Women's History Month is time to engage youth, uplift women leaders, advocate for gender equality, and fair protection of all human rights.
The 2022 National Women's History Theme: "Women Providing Healing, Promoting Hope"
Wear purple on March 8, in recognition of International Women's Day and to support the global theme: "Gender equality today for a sustainable tomorrow". Internationally, purple is a color that symbolizes women and honors the contributions women have made through all walks of life. The combination of Green, Purple and White colors is meant to represent women's equality.

Reflect and celebrate Women's History Month

National Women's Historic Museum: Check out current virtual events, online exhibits, and resources to learn more about why Women's History Month is significant to our history and carried on into today's society. Click here to visit!

Womenshistorymonth.gov: The Library of Congress (more to explore): Celebrate Women's History Month with highlighted events, video files, photographs, manuscripts, rare books, and more. Click here to visit!

Martin Luther King Jr. Day, 2022 | January 17
MLK Day is the only federal holiday observed as a national day of service. Dr. Martin Luther King, Jr. was the most prominent voice who played a key role during the Civil Rights Movement of the 1960s. Dr. King tirelessly advocated for racial injustice and equal rights in America. In his famous speech, "I Have a Dream," Dr. King spoke passionately during the March of Washington for jobs and freedom. Dr. Martin Luther King Jr. transformational leadership and life's achievements are remembered and celebrated on this day. As a civil rights leader Dr. King helped push forward the Freedom to Vote Act. As a result, in August 1965, President Lyndon B. Johnson signed the Voting Rights Act into law.
How you can take action on this day of remembrance

The family of Dr. Martin Luther King has requested that as part of this day of service, you spend time learning about and advocating for the voting rights bills that will ensure equal access to voting in local and national elections for all.
Contact your senator and let them know that you support voting rights legislation, including the Freedom to Vote Act and the John Lewis Voting Rights Amendment Act
Learn how to contact your senator here!
While YouTube didn't exist 57 years ago, you can still watch as Dr. King calls for the immediate implementation of the voting rights bill in 1965.
To honor Dr. King's legacy and challenge citizens to engage in volunteer services and give back to communities around you. Learn how you can engage with your community while honoring the legacy of Dr. King at AmeriCorps' MKL Day of Service website.
At The King Center, you can find a listing of books by Dr. King.
Honor the legacy of the Rev. Dr. Martin Luther King Jr. with living history interpreter John W. McCaskill as he chronicles the last five years of King's life and shares other stories of the individuals who fought to end racial segregation and discrimination in the United States. Watch live on January 17.

Celebrate National Hispanic Month 2021 | September 15—October 15
National Hispanic Heritage Month is a period from September 15th to October 15th in the United States that honors and recognizes the contributions and influence of Hispanic and Latino Americans that have impacted our history, culture, and achievements of the United States. National Hispanic Heritage month has been celebrated nationwide through festivals, art shows, conferences, parades, community gatherings, and much more. This month, we invite you to learn more about what makes this 30-day celebration so meaningful. Together, we can all show our gratitude to the Hispanic and Latino communities in this country, this month and every day.
Learn more about Hispanic Heritage Month
Support local and other Hispanic & Latino-Owned businesses!
Rhode Island Restaurants
Support Your Local Hispanic-Owned Businesses!
Lucy's Cake Shop, 256 Park Ave, Worcester, Ma 01609
Sazon Latino, Chandler St., Worcester, Ma 01069
El Patron, 192 Harding St., Worcester, Ma 01064
Brisa, 12 Boylston St., Worcester, Ma 01605
Hispanic Influencers

Roberto Enrique Clemente Walker is a Puerto Rican professional baseball right fielder who played 18 seasons in Major League Baseball for the Pittsburgh Pirates. Clemente was the first player from the Caribbean and Latin America to win a World Series as a starting position player, National League Award, and World Series Award. Major League Baseball renamed its annual Commissioner's Award in his honor. Now known as the Roberto Clemente Award, that is given to the player who "best exemplifies" the game of baseball, sportsmanship, community involvement, and individual's contribution to his team. He often did a lot of charity work and delivered baseball equipment and food to those in need.

Sonia Maria Sotomayor is an associate justice of the Supreme Court of the United States. She was nominated by President Barack Obama on May 26, 2009, and has served since August 8, 2009. She is the third woman to hold the position. Sotomayor is the first Hispanic woman, and Latina member of the Court. During her tenure on the Supreme Court, Sotomayor has been identified with concern for the rights of defendants, calls for reform of the criminal justice system, and making impassioned oppositions on issues of race, gender, and ethnic identity.
---
Women's History Month | March, 2021
Seven Hills Foundation proudly celebrates women around the world and recognizes Women's History Month throughout the month of March. Due to the pandemic's devastating impact on virtually all aspects of our lives, the significance of many historical movements—especially that of women's suffrage—was overshadowed by the looming presence of COVID-19. This year's theme, "Valiant Women of the Vote: Refusing to Be Silenced," is said to be a continuation of that established by The National Women's History Alliance (NWHA) for 2020. The organization states, "The National Women's History Alliance is determined that the important roles of multicultural suffragists and voting rights activists continue to be recognized and honored…We refuse to allow their voices to be silenced, even by a pandemic."
The Library of Congress, National Archives and Records Administration, National Endowment for the Humanities, National Gallery of Art, National Park Service, Smithsonian Institution and United States Holocaust Memorial Museum join in commemorating and encouraging the study, observance and celebration of the vital role of women in American history.
To keep this conversation going, please go to Seven Hills Foundation Facebook page to honor Women's History Month.
Share a motivational quote, picture or a historical figure or current women of influence in your life and why they are
---
Black History Month | February, 2021
This February, Seven Hills celebrates Black History Month, an annual celebration of achievements by African Americans, and a time for recognizing their central role in United States history. 2021's theme is "The Black Family: Representation, Identity and Diversity." The Black Family, "recognizes the constant struggle of how families have been stereotyped and vilified from the days of slavery to our own time." For virtual opportunities to celebrate, hosted by the Association for the Study of African American Life and History visit: https://asalh.org/festival/schedule-of-events/
---
Dr. Martin Luther King Jr. Day 2021
Today, The Bruce Wells Scholars Upward Bound Program, in celebration of Dr. Martin Luther King & the Civil Rights Movement, presented the 2021 MLK Legacy Panel. Check out the video below for a deep and thoughtful conversation with Congressman Jim McGovern, and other local leaders and program alumni from across the country.
Learn more about today's guest panelists in the program guide. Download it here.
---
Celebrating Diversity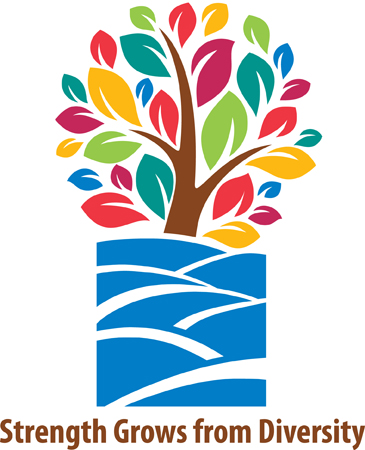 Seven Hills celebrates its culture of diversity and inclusion with both its staff of 4,600, and the individuals supported throughout the organization. We believe that "Strength Grows from Diversity." Our employees come to Seven Hills from 58 different countries and bring a richness of diverse backgrounds, talents, and experiences, which embodies the culture of acceptance that drives Seven Hills' mission and vision.
Our cultural competency as an agency does not begin and end with the recruitment of bilingual staff. Seven Hills has an agency-wide commitment toward understanding the language, beliefs, communication styles, actions, and values of all people.
Seven Hills supports a Diversity Committee of staff members who are guided by a mission and vision:
Mission

"To provide and encourage sharing and learning through promoting a culture of respect and developing a community of inclusion of all forms of diversity."

Vision

"To be a model of progressive enlightenment which nurtures, dignifies, and values individuals of all backgrounds and beliefs, while promoting an inclusive and respectful work environment."