Connecting Families to Quality Licensed Child Care
The Child Care Resources (CCR) Program at Seven Hills provides resource and referral services to assist families in locating affordable, quality child care programs & to:
Ensure families have access to high-quality information, resources and referrals to meet their child care needs
Educate families on the cost, quality and availability of early education and out-of-school-time care
Promote provider development and support, with ongoing access to training and technical assistance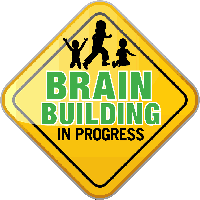 By adopting the Brain Building in Progress approach, and building upon the Strengthening Families Framework, the Seven Hills CCR Program works in partnership with Coordinated Family Community Engagement Programs and the Educator and Provider Support System to promote quality of care and to help the Department of Early Education and Care (EEC) fulfill its mission. With a reputation of excellence in the provision of quality child care services to the families in the Central and Metro West areas of Massachusetts for more than 40 years, Seven Hills has the professional expertise to meet the diverse needs of parents and child care providers.
Child Abuse & Neglect Hotline:
To report abuse or neglect, call the Department of Children and Families (DCF) Child-at-Risk Hotline any time of the day or night: 800.792.5200.
---
Drop Box Information
Springfield Area Location: Use the parking lot located between Central Street and Westfield Street (Rte 20). Continue down walkway between Walgreens and the Police Station towards back entrance of 95 Elm Street. The labeled drop box is located to the right of the blue awning and is attached to the building.
Greater Worcester and North Central Locations: A labeled drop box is located next to the entrance of the building. Please notify us when you are putting documents in the drop box.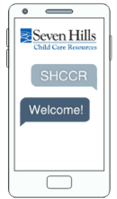 Opt-In for Text Messages from SHCCR
Text: SHCCR to 59925
to opt in for text message alerts about Reminders, Events, & Subsidy Notifications