Planned Giving
Leave A Legacy: Support the Work of Seven Hills that's Closest to Your Heart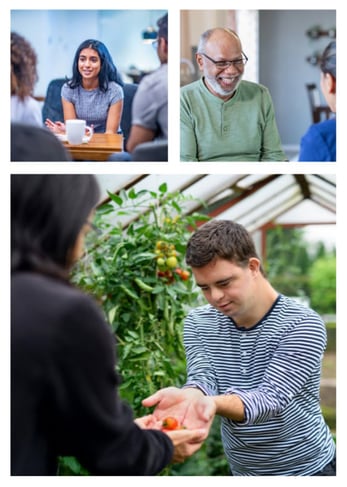 By supporting the work of Seven Hills Foundation & Affiliates you help ensure that the future needs of children, adults, and seniors with significant life challenges are met.
There are many ways to leave a lasting gift to Seven Hills Foundation & Affiliates through planned giving.
Bequests
Name Seven Hills in your Will or Trust to affect the future. You can provide a specific dollar amount of percentage to Seven Hills depending on your preference.
IRA
If you are 72 years or older you can gift your required minimum distribution (RMD) from your IRA to Seven Hills and support our vital services now.
Designated Beneficiary
Name Seven Hills as a beneficiary of your 401(k), IRA, life insurance, stocks, other financial accounts, or property.
Consult your lawyer and financial advisor about what planned gift is best for you. Complete the confidential Planned Giving Form form below or contact Kate Myshrall, VP for Advancement at 508.983.1302 to learn more about supporting Seven Hills through planned giving.
Make a Donation Now
At Seven Hills, we care for the most vulnerable members of our community. The quality of their lives depends on us—and YOU.
There is tremendous need in our community—our fellow community members are facing challenges that seem impossible to overcome.
Click to Donate Now and select the campaign or Affiliate you wish to help support today: