Seven Hills Foundation retires Bingo after 30 years
July 25, 2022
After much deliberation and anguish, we have come to the conclusion that continuing the operation of our Bingo games would no longer be in the best interest of Seven Hills Foundation. Regretfully, we have reached the decision not to reopen Bingo. We extend our heartfelt thanks to all of the volunteers and players who made our bingo games a success. We will be eternally grateful to all of you.

Seven Hills Foundation is working with the Massachusetts State Lottery Commission on how to handle any games that had not be completed prior to the closure of games for the COVID pandemic.

Thank you for your patience during this process.
---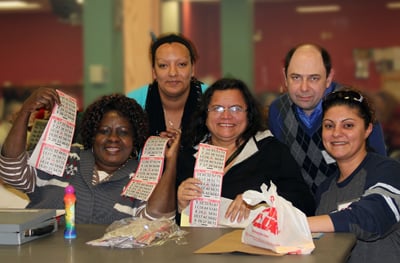 For over 30 years, Seven Hills Foundation has operated very successful bingo games that were open to the community.

Games were run three nights per week at Hope Ave. in Worcester. Each night, bringing people from the community together to play or volunteer.