The Center for Childcare Careers Educator Program
Offering Early Childcare Career Training and Advising for Individuals
Are you interested in a meaningful career working with infants, toddlers and preschoolers?
The Center for Childcare Careers offers advising and training for individuals working or looking to enter the early childhood workforce. The Early Childhood Development Apprenticeship is a new program that provides support to individuals, helping them gain work competencies and meet state qualifications to work in licensed child care centers, preschools and family child care homes. And since we are a grant-funded program, training and coaching is available at a very affordable cost.
Child Care Programs
Is it a challenge to find good staff who want to work with young children?
Do you have limited time to train and mentor new staff?
Do you want to improve staff retention and morale?
The Early Childhood Development Apprenticeship program in Worcester is a new model to develop staff competencies within a one-year period with classroom and on-the-job training. Apprentices get to "Earn and Learn". An experienced staff member in your program can be trained to be a coach or one of our experienced coaches will guide and support the apprentice.
Community Organizations and Businesses
Do your employees need safe, quality child care to perform their best at work?
The Early Childhood Development Apprenticeship program is supporting local child care centers by training entry level staff. This increases staff competency over a shorter period of time and increases retention. Parents count on their child's daily caregiver and want a consistent, positive relationship for their child and family.
Summer Literacy Initiative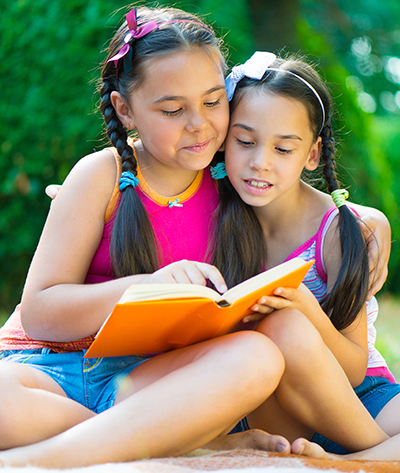 The Summer Literacy Initiative is a privately funded, collaborative effort to prevent summer learning loss among children in grades kindergarten – 4th grade. The program emphasizes practice of literacy skills through fun and engaging summer recreational activities and curriculum. Summer program staff and camp counselors are supported by literacy coaches to embed reading, writing, listening and speaking into the children's daily routines. Program results since summer of 2010 show that 85 – 90% of children participating in the program avoid summer learning loss.
Funding is provided through a grant from United Way of Central Massachusetts, Greater Worcester Community Foundation, and Amelia Peabody Foundation.
Participating Summer Programs:
About the Center for Childcare Careers
The Center for Careers is a program of Seven Hills Family Services of Central Massachusetts which offers trainings and special programs.
Career Advising and Guidance on Career Pathways
Developing Competencies through coursework and credentials
Coaching and Mentoring to develop and improve competencies in working with children and families
Contact Us
If you are interested in getting more information about our Early Childhood Development Apprenticeship Program or would like to register for training, please contact us by phone or email.