At Seven Hills, our mission is to promote and encourage the empowerment of children and adults with significant challenges so that each may pursue their highest possible degree of personal well-being and independence. Our professional staff is passionate about our work that helps people SEE the possibilities, BELIEVE in themselves, and ACHIEVE their dreams.
Seven Hills Strategic Plans
Seven HIlls 2.0 Strategic Plan | 2021—2023
This document serves as a summary of our Goals & Objectives for the period January 2021 – December 2022. The detailed Implementation Strategies are not included herein given consideration of the length it would require. Affiliate leadership will now work with their respective staff to craft their affiliate-specific set of goals and objectives in alignment with the Foundation's.
PRIDE Newsletter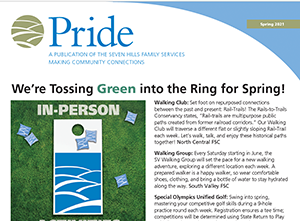 A Publication of the Seven Hills Family Services
Making Community Connections
Read about and sign-up for the Seven Hills Family Services Community Connections sports, recreation & leisure programs and activities, including Special Olympics teams, as well as Happenings at the Worcester, Sturbridge, and North Central Family Support Centers.
Seven Hills Research Center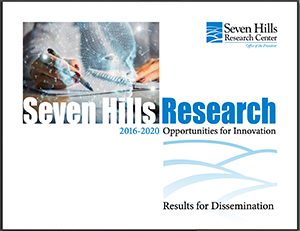 Seven Hills Foundation and Affiliates has a remarkable history of researching and forming best practices for the various populations we support. As a leader in the health and human services sector, our clinical and programs acumen is second to none. Our staff members are experts in their fields, in constant pursuit of professional development and creative strategies to optimally help those they serve.
VSA Massachusetts Annual Report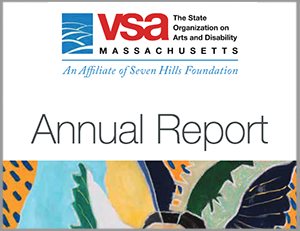 VSA MA works with students, teaching artists, educators, and leaders of cultural institutions through innovative and inclusive programs, partnerships, and trainings.
Horizons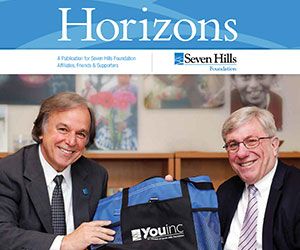 A Publication for Seven Hills Foundation Affiliates, Friends & Supporters
At Seven Hills, we think of the word Horizon and that boundless inspiring expanse between earth and the sky above. It is how we see the interests and aspirations of each person we support — a limitless Horizon that knows no boundaries. This newsletter is aptly titled Horizons for just these reasons.
Health Through Human Services Report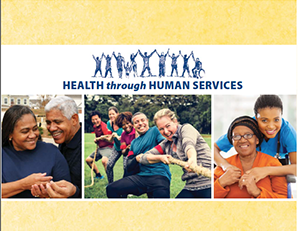 The Providers' Council, UMass Donahue Institute, and UMass Dartmouth examine the major threats to the sustainability of the human services sector.
Annual Report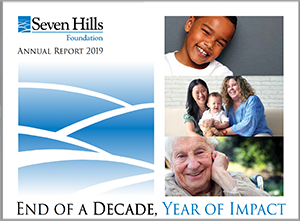 Seven Hills Foundation and Affiliates continued to lead the health and human services sector, expanding our reach of supports and services to individuals with a broad spectrum of need—disability, brain injury, mental illness, poverty, and life circumstance. This is accomplished through the dedication of more than 4,600 Seven Hills staff—highly skilled, compassionate, and diverse professionals who ensure people of all abilities are supported and celebrated as we continue to define Dignity! Our Annual Report showcases our fiscal health and vitality.
Child Care Resources - Parent Connections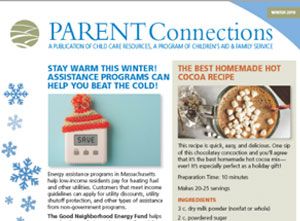 A Publication of Child Care Resources, a Program of Children's Aid & Family Service
A helpful newsletter full of resources for parents and caregivers offering tips for safety, healthy eating, and fun educational activities.
Media Inquiries
Bill Stock
Vice President for Government and Community Relations81 Hope Ave, Worcester, MA 01603
Phone: 508.983.1305
Fax: 508.849.3888
Email: bstock@sevenhills.org
Kathleen A. Myshrall
Vice President of Advancement81 Hope Ave, Worcester, MA 01603
Phone: 508.983.1302
Fax: 508.849.3888
Email: kmyshrall@sevenhills.org
Jennifer Wentworth
Director of Communications81 Hope Ave, Worcester, MA 01603
Phone: 508.983.1304
Fax: 508.849.3888
Email: jwentworth@sevenhills.org