Everyone has a vision—that guiding light toward which we drive our mission. For some, it's personal. For others, it's collaborative. We set personal goals, we navigate professional growth. Some run a marathon, others run an organization. In either case, we cross finish lines—be it 26.2 miles or a 2-year strategic plan, we are driven by our vision.
70 Years - Building Communities of Care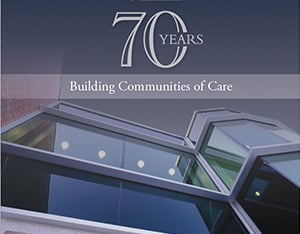 Excellence in Building Communities of Care
Since 1995, Seven Hills Foundation has been navigating the complex evolution of the delivery of integrated and sustainable Health and Human Service. The following pages chronicle the dynamic evolution that Seven Hills has undergone in the last seven decades.
Seven Hills Foundation Annual Report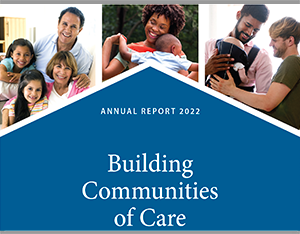 As we reflect on Seven Hills' accomplishments and highlights of 2022, we cannot help but ride the wave of anticipation into the future. As we are poised to celebrate the 70-year history of Seven Hills Foundation in 2023, it is prudent to assess our journey throughout the decades.
Open Door Arts Annual Report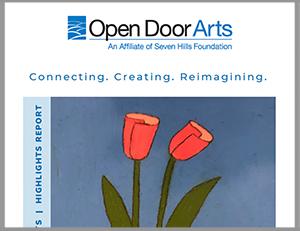 Open Door Arts increases access, participation, and representation by people with disabilities in the arts, strengthening our shared cultural community. We work with students, teaching artists, educators, and leaders of cultural institutions through innovative and inclusive programs, partnerships, and trainings.
Towards A Culture of Access 2022 Report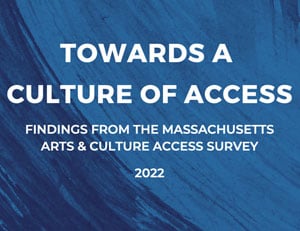 Towards a Culture of Access 2022 Report
It is with much gratitude and excitement that we share the TOWARDS A CULTURE OF ACCESS REPORT 2022 with findings from the Massachusetts Arts & Culture Access Survey conducted by Open Door Arts, an affiliate of Seven Hills Foundation in 2021-2022.
The report contains valuable information to better understand where the arts and culture sector in Massachusetts stands regarding access to work, identifies present roadblocks, and provides insight about what may help break down these barriers.
Seven Hills Strategic Plan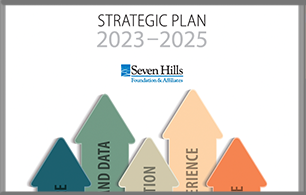 Seven Hills Strategic Plan 2023-2025
Since 1995, every two years, Seven Hills Foundation undertakes a thorough analysis of its present position and future direction. The following goals and objectives represent the vision and hopes of Seven Hills Foundation & Affiliates for January 2023 - January 2025.
PRIDE Newsletter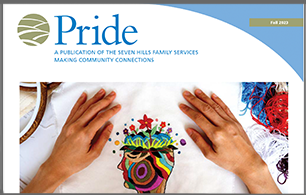 A Publication of the Seven Hills Family Services
Making Community Connections
Read about and sign-up for the Seven Hills Family Services Community Connections sports, recreation & leisure programs and activities, including Special Olympics teams, as well as happenings at the Greater Lowell, North Quabbin, South Valley, and North Central Family Support Centers.
Horizons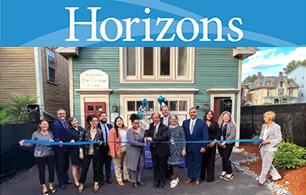 A Publication for Seven Hills Foundation Affiliates, Friends & Supporters
Welcome to this edition of HORIZONS, our sample of the remarkable work undertaken by our 4,600 Seven Hills staff and those patients, clients, and students we serve every day.
Seven Hills Research Center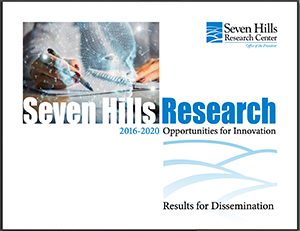 Seven Hills Foundation and Affiliates has a remarkable history of researching and forming best practices for the various populations we support. As a leader in the health and human services sector, our clinical and programs acumen is second to none. Our staff members are experts in their fields, in constant pursuit of professional development and creative strategies to optimally help those they serve.
Health Through Human Services Report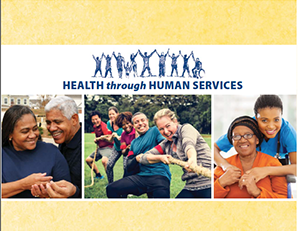 The Providers' Council, UMass Donahue Institute, and UMass Dartmouth examine the major threats to the sustainability of the human services sector.
Media Inquiries
Bill Stock
Vice President for Government and Community Relations81 Hope Ave, Worcester, MA 01603
Phone: 508.983.1305
Fax: 508.849.3888
Email: bstock@sevenhills.org
Kathleen A. Myshrall
Vice President of Advancement81 Hope Ave, Worcester, MA 01603
Phone: 508.983.1302
Fax: 508.849.3888
Email: kmyshrall@sevenhills.org
Jennifer Wentworth
Director of Communications81 Hope Ave, Worcester, MA 01603
Phone: 508.983.1304
Fax: 508.849.3888
Email: jwentworth@sevenhills.org