Dental Services in a Compassionate and Caring Environment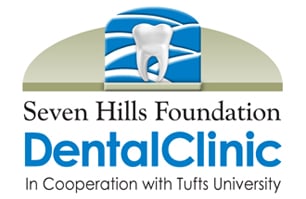 The Seven Hills Foundation Dental Facilities are accepting new patients of all ages who have a disability. The clinic in Groton, MA, is a collaboration between Tufts University School of Dental Medicine, the Richard and Susan Smith Family Foundation, and Seven Hills. A second, new facility is now open at 150 Goddard Memorial Drive in Worcester, MA, at the new ASPiRE! location.
Dr. Karen Chang, DDS, Clinic Director, has extensive experience working in the field of developmental disabilities.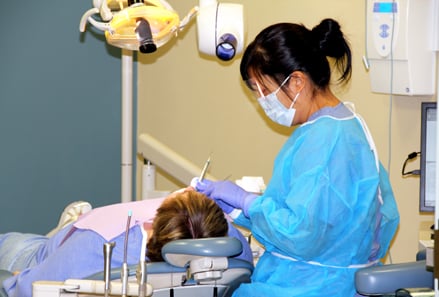 "Dr. Chang is a devoted and caring professional who understands the needs of the individuals whom we support, and is passionate about their dignity and quality of life. She is exceptionally talented and, at the same time, extraordinarily patient." Holly Jarek, Vice President / Administrator, Seven Hills Pediatric Center.
Staff include two specially trained hygienists and a dental assistant experienced in working with patients with disabilites. The team brings understanding, knowledge and patience to our individuals who might have increased anxiety and/or sensory issues that make dental care difficult to access. The centers boast state-of-the-art dental equipment, specifically designed to accommodate patients with disabilities and their associated needs, ensuring a comfortable and welcoming environment.
Dental services include:
Cleanings
X-rays
Educational programs focused on prevention
Periodontal treatment (treatment for gum problems)
Restorations (fillings)
Endodontics (root canal therapy)
Prosthodontics (full/partial dentures, crowns, missing teeth)