Health and Human Services Careers
This is your opportunity to be part of one of the largest health and human services organizations in New England, with endless opportunities for professional growth. Join our team!
Seven Hills Foundation & Affiliates employs over 4,700 individuals who work at over 235 locations. The diversity and array of services we provide to over 60,000 individuals and families throughout MA, NH, and RI allows us to offer our staff a variety of professional opportunities caring for and supporting individuals of all abilities. At Seven Hills, we welcome those individuals who share our passion for helping and empowering others and who can contribute toward our mission. If you are seeking a rewarding career and are ready to learn, grow and serve, we invite you to submit an application for employment.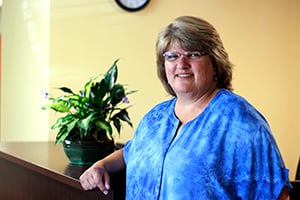 Staff Spotlight
Eva Butler
Area Director, Seven Hills Community Services
"I have had the opportunity to grow my career supporting others while at the same time choosing Seven Hills to help care for Amy. The team of staff working with her has helped grow her independence, ability to make choices and friendships – more than I could have ever dreamed!" - Eva
Sign Up to Recieve Current Career Opportunity Emails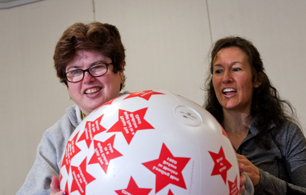 Direct Support Professional
Support Advocate, Child Care Specialist, Community Respite Worker, Activities Specialist: Direct Care Professionals are part of a professional team responsible for assisting each individual to live a safe, enjoyable life in their community with opportunities to learn and to exercise increasing independence and control over their lives.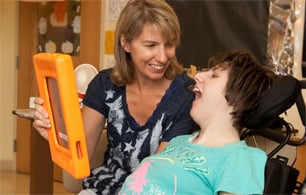 Pediatric CNAs and Child Care Workers
Certified Nursing Assistant, Teacher Assistant/CNA, Child Care Worker: Pediatric specialists provide person-specific healthcare, skill development, and emotional support to medically complex children in residential and academic environments.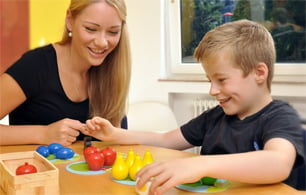 Clinicians
Therapist, Adoption Case Management Specialist, In-Home Therapist, Social Worker, Behavior Analyst: Clinical personnel are essential to the work done at Seven Hills Foundation, using diagnostic expertise and person-centered therapeutic interventions to support children and adults from a wide array of circumstances.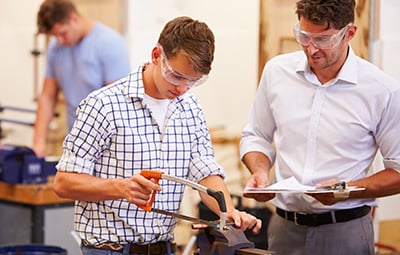 Teachers and Education
Teacher, Lead Teacher, Special Education Teacher, Instructor, Art Teacher: Teachers and Educators facilitate creative, person-centered learning in the classroom and community.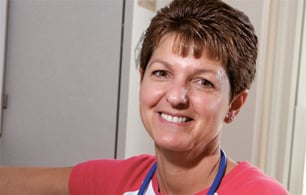 Healthcare/Nurses
Registered Nurse, Licensed Practical Nurse, School Nurse, Nurse Supervisor: Nurses at Seven Hills Foundation have many choices with their career path. From working with children to adults, a healthcare facility to someone's home, nurses at Seven Hills have endless opportunities to have a career that never stops growing.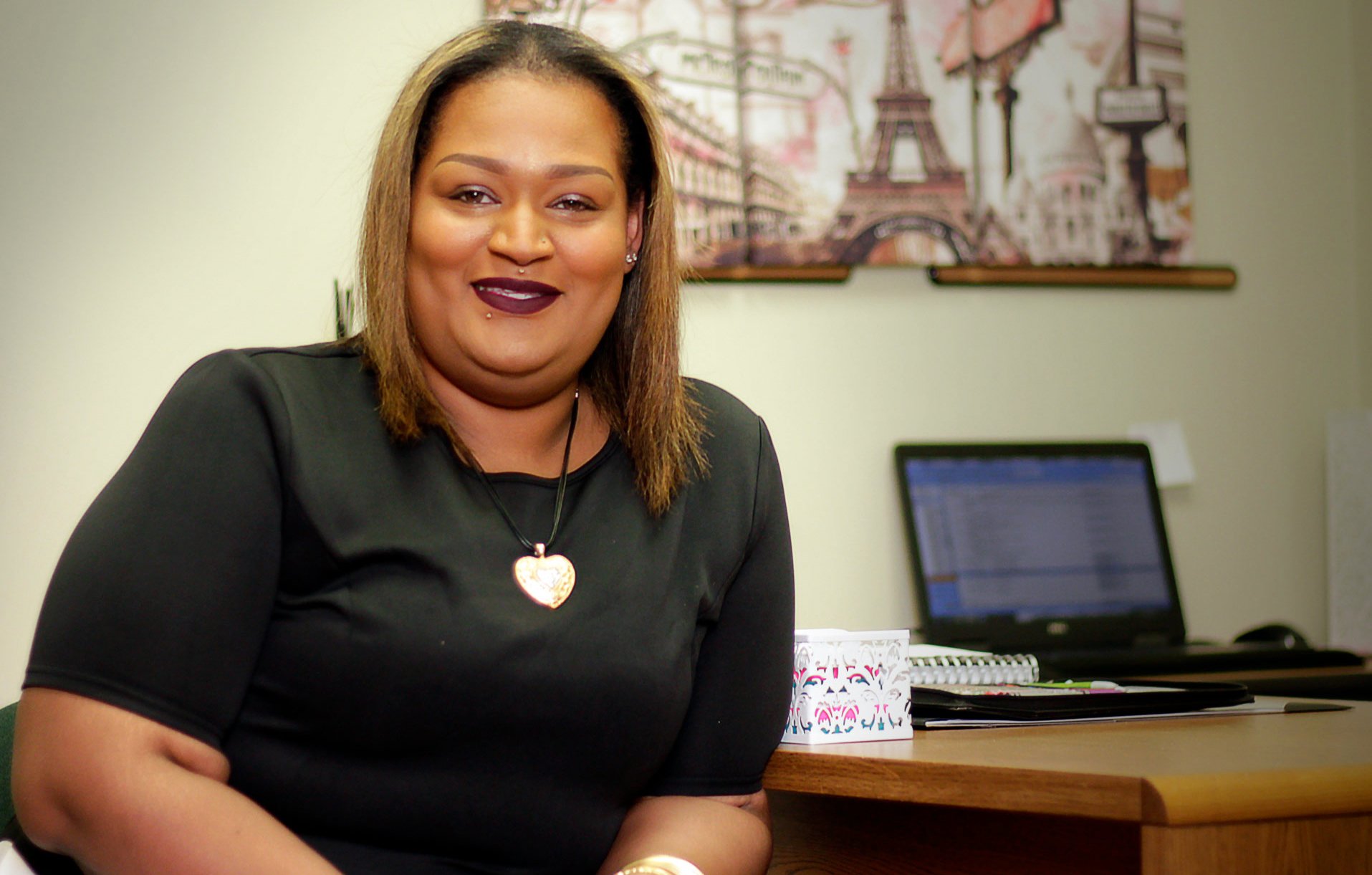 Supervisory and Management
Residence Director, Asst. Residence Director, Team Supervisor, Program Coordinator: Supervisors and Managers are crucial to meeting the mission of Seven Hills Foundation by providing leadership, direction, and support.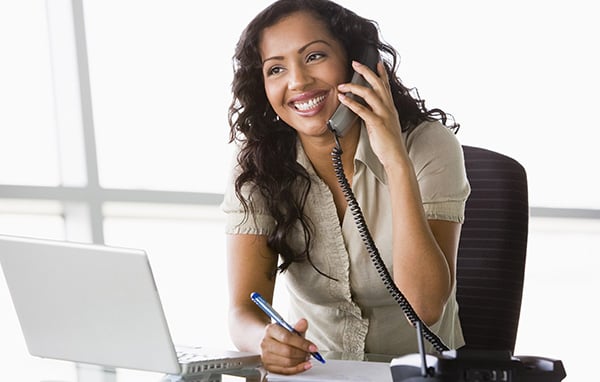 Professional and Support Staff
Accounting, Marketing, Human Resources, IT, and administrative staff: Professional and Support Staff empower the mission-based work of the organization through diverse experience, relevant education, and expertise in their fields.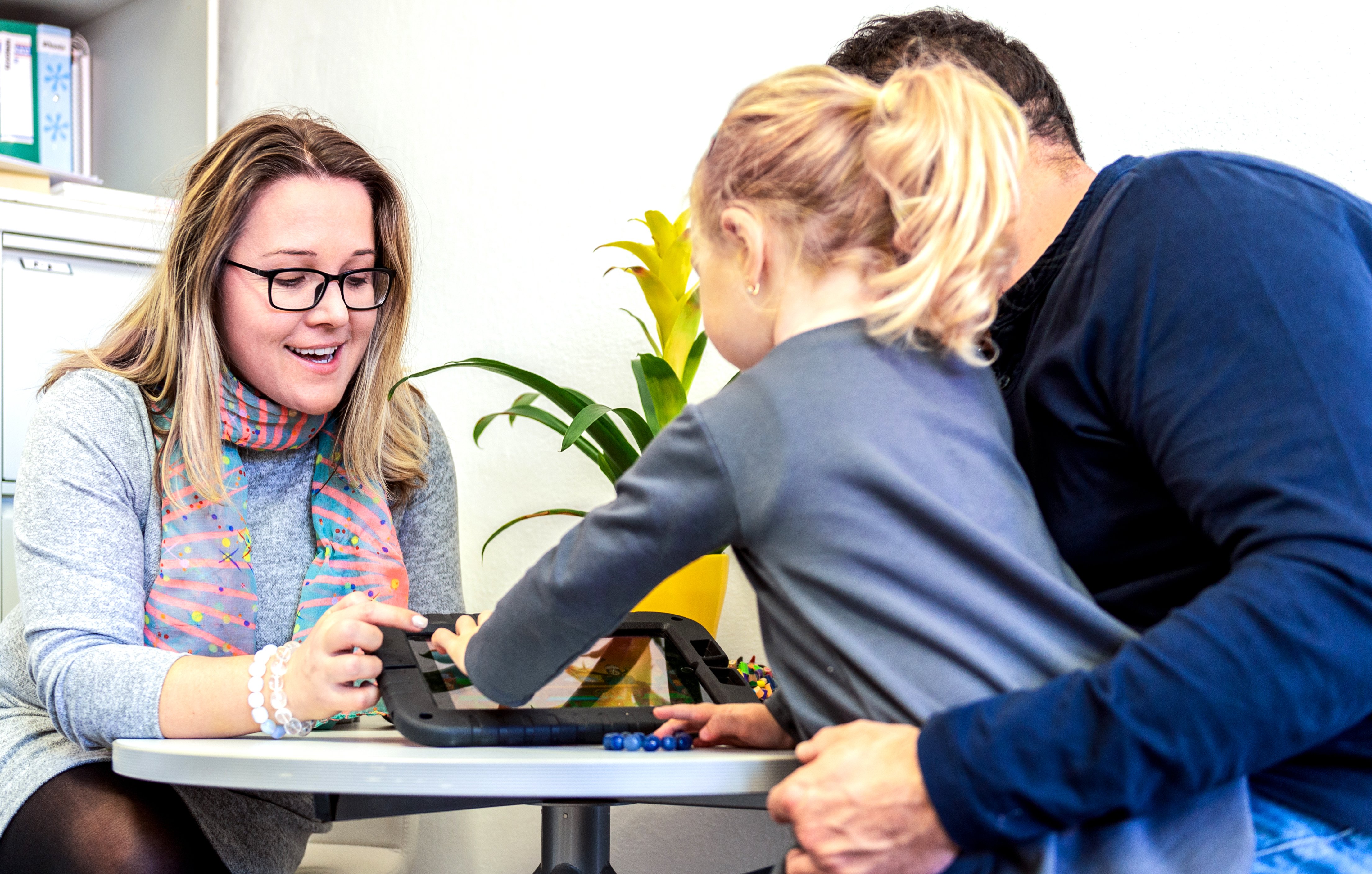 Case Managers
Parent Counselor, Care Coordinator, Shared Living Case Manager, ASPIRE Case Manager: Case Managers enjoy a dynamic and challenging work environment. They improve the lives of those they work with, including families that are struggling financially, those seeking quality healthcare resources, individuals with intellectual disabilities seeking services, or another population.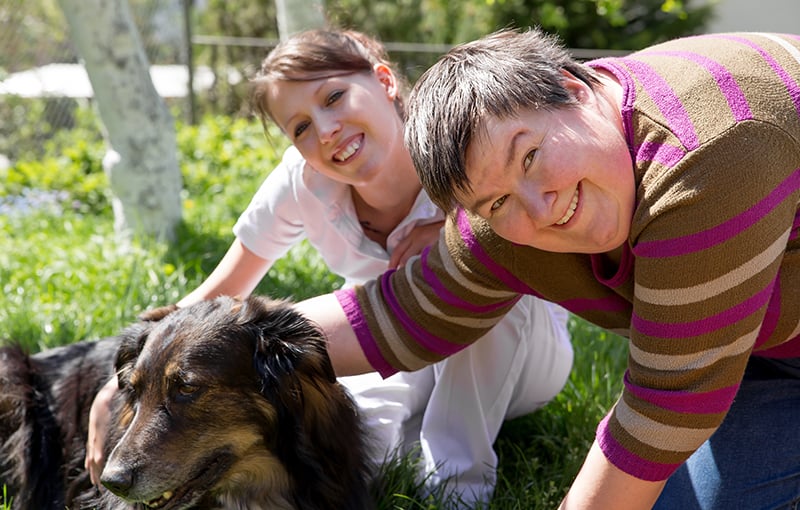 Shared Living and Family Day Care Providers
Shared Living Providers and Family Day Care Providers supply residential support or childcare in their homes. This is a great opportunity for those looking for meaningful work that allows flexibility and an opportunity to work independently.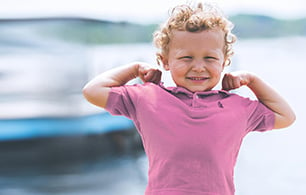 YOU, Inc.
We offer exciting career opportunities at every level—from young professionals just starting out in their field, to those with extensive management, educational, clinical, or psychiatric practice experience, to part-time work perfect for a side job or for a college student.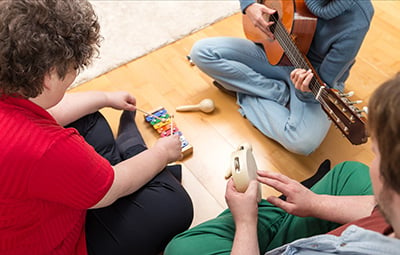 Skilled Trades
Maintenance Technician, Physical and Occupational Therapist, Dietary Aide, Music Therapist, Custodian: Skilled trades provide specialized support to a wide variety of programs.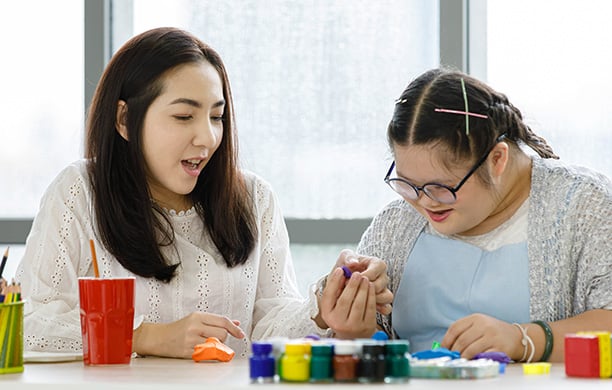 Crotched Mountain School
This therapeutic residential school in Greenfield, NH, has a rich history and serves students on the autism spectrum aged 4-21 from throughout New England. Positions include teachers, nurses, maintenance and HR staff.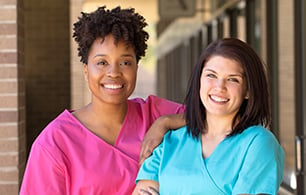 Internships & Volunteers
Offering a variety of internship placements that provide young people with opportunities to gain important practical experience to complement their education and prepare for future employment within the field of Human Services.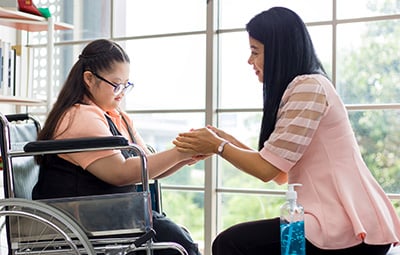 All Rhode Island Opportunities
If you love working with people and creating meaningful change, there's a career waiting for you at Seven Hills Rhode Island. No matter your background or experience, you'll find a role that offers growth and fulfillment.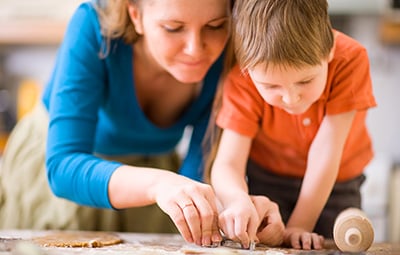 Rhode Island Children's Programs
Highly trained staff work with families and their children to develop home and community-based support systems with the goal of building self-determination and independence.
Comprehensive Medical and Dental Plans
Paid Vacation and Sick Days
Vacation Cash Out Option
Paid Holidays
Personal Days
Long-Term Disability Insurance
Life Insurance
Voluntary Supplemental Benefits
Tax Deferred Annuity/403b Retirement Savings Plan
Flexible Spending Account
Flexible Work Schedules
Tuition Reimbursement/Remission
Professional Conferences and Seminars
Employee Recognition and Service Awards
Corporate College and e-Learning Opportunities
Emerging Leaders Program
Professional Development Opportunities/Career Paths
President's Fund for Staff Emergencies
Employee Holiday Giving Tree