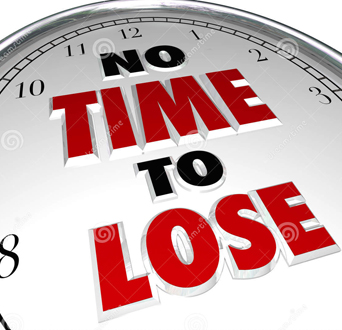 Perhaps you have a gentle, free-flowing rhythm to your day. You ponder what activity or task you would like to accomplish as you sip your morning tea and set out to do just what you want …when you want…and, oh, wait, what? No? That's not how your day goes?
Of course not people! Our days our filled with our "urgent" to-do lists, our "must get this done today" list; our "if I have time to do it" to-do list and the "What, really? That's not even on my radar" list.
Most of us have worked out how best to manage our task lists. I use several methods such as sticky notes, voice messages, iPhone calendar, Outlook calendar and Priority Matrix. Each of these is progressively more technical, and each with its own merits and success rates.
What would you do if you had a physical or cognitive glitch limiting your ability to jot down a reminder or perhaps even remember the steps to simple everyday tasks? I was recently asked to help brainstorm some possible solutions with one of our teams for someone with those very issues.
First, we looked into finding an app that would provide video modeling and task analysis assistance. (Note: You might find this module on "Task Analysis" from the National Professional Development Center on Autism Spectrum Disorders helpful.)
We turned to an app called "MasterTask". We have the free version on just about all iDevices here at SHF. Each task is broken down into separate steps and it is super easy to create a video for each step in the process. MasterTaskPlus, for 99 cents, gives you the ability to store and share videos via DropBox.
Next, we turned our sights to schedules and to-do checklists. There are many to-do list apps out there that are just that, lists! They don't give the person the option to check off a completed task. It was definitely part of our search criteria to provide that feedback and feeling of accomplishment by being able to mark a task completed. Other criteria included the ability to use digital photos, create multiple lists, and have audio instruction as well.
These are the items we are looking into now: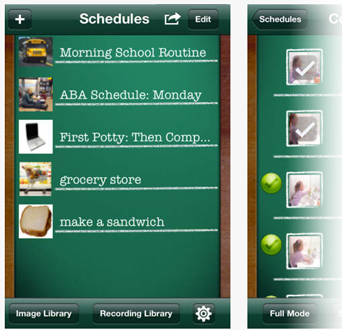 First Then Visual Schedule $9.99 "User can *record their own voice, add their own images from their computer, internet image importer or iPhone/ iTouch camera, or simply use images from the application's stock library to create a schedule." – iTunes 8/10/15

Other contenders are Picture Scheduler $2.99, Voice Reminder, Forgetful and Alarmed (free). More research needs to be done before we decide which to use with this individual.
"I am definitely going to take a course on time management... just as soon as I can work it into my schedule." - Louis E. Boone
Help us build our go-to, to-do list! Tell us about your favorite to-do list apps. Do they work for you? Do you use more than one? Add a "reply to AT Blog" reminder to your to-do list today!
Warmest Regards,
Jean