Trauma-Sensitive Treatment Environment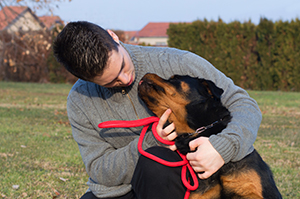 The specialized latency program at Stetson School is a trauma-sensitive treatment environment for male youth, aged 9-13 with IQs of 55 and above, who have been traumatized and subsequently have presented problem sexual behavior. This pioneering program is child and family-centered, with a 15-year treatment record of success. Stetson School continues to receive positive feedback from past and current stakeholders who continue to report successful outcomes. The ongoing success is due in large part to the developmental and age-appropriate milieu, small residential groups that lead to a more stable and relational environment, and our commitment to the individual education needs of each youth. The treatment model is based on a progressive three-phase system:
Phase One: Behavioral stabilization
Phase Two: Milieu and treatment engagement
Phase Three: Skill practice and transition planning

Stetson School's beautiful, 200-acre rural campus helps provide physical and emotional safety, while youth recover from the impact of recent trauma in order to overcome the reactive approaches of self-harm or harm to others.
Program Spotlight
Programming for Youth with Mild Autism
Individual, Group, and Family Therapy
Animal-Assisted Therapy
Sensory Room and Tools
Recreation Therapy
On-Site Testing and Individual Risk-Assessments
Individual Bedrooms
Age-Appropriate Social Skill Development & Recreation Groups
To learn more about our programming, to request a brochure, or to tour the facility, please contact Marketing and Outreach Coordinator, Pete Gow, at 978.355.4541 ext.4128.
Stetson School is a COA-accredited, SEVIS-approved, Residential and Education Treatment program, which is fully licensed by the Massachusetts Departments of Early Education and Care, and Elementary and Secondary Education. We serve young men, aged 9-22, who have problematic behaviors, sexually reactive behaviors, complex developmental difficulties, chronic mental illness, and other behavioral issues.