Ensuring Quality, Access to Training and Technical Assistance for Providers
Child Care Resources (CCR) receives funding from the Department of Early Education and Care (EEC) to promote provider development and engagement services support, ensuring quality, access to training and technical assistance. CCR manages a comprehensive database of provider information using NACCRRAware, a national data program used by Resource and Referral agencies across the country. CCR contacts its providers on a regular basis to update their program information, rates, and openings. A free lending library is located in the Fitchburg office for Child Care Providers and their staff.
Under the Voucher Day Care Program, Child Care Providers sign an agreement with CCR to accept payment from the state if currently licensed or considered license-exempt by the EEC. To find out more about accepting childcare vouchers, please contact Marybeth Brown (marbrown@sevenhills.org or 508.796.1838). We offer Voucher Provider Orientations every other Wednesday through Zoom, from 5 pm to 7pm. We are able to provide real time translation service through Excel Linguistics, when requested.
---
Provider Resources
Accreditation Resources
Attention Family Child Care Providers! Family Child Care Orientation Module 2 is now being offered statewide. This is being required of you by EEC. Download Central MA/Metro West Training schedule & contact information.
Also, For New Family Child Care Providers & Certified Assistants, Orientation Module 1 is also being offered in Central MA. Download Central MA/Metro West Training Schedule and contact information.
---
Billing for Providers
Monthly Billing is done on-line through our web-based Child Care Financial Assistance application (CCFA). You will need a user name and password which you can get from CCR staff, to access your account. You will submit your attendance each week and at the end of the month, you will review your attendance and submit your billing request. CCR staff will process and approve the billing and submit it to the state for payment. Checks to providers are released the day that the money from the state arrives in our account. Watch this section for special notices, particularly at the end of the fiscal year and for 1099 information.
---
Brain Building in Progress
Listing events and family activities in your communities.
---
Resources for Early Learning
Provides exciting, engaging media-rich learning opportunities for educators, parents, and caregivers of children.
---
Car Seat Safety
Here you'll find what you need to know to keep your child safe when it comes to car seat safety.
---
Online Provider Services/OPS is a NEW OPPORTUNITY for your child care program.
We list your licensed or licensed exempt program in Child Care Resources' NACCRRAware database to help families who need child care find you. EEC also uses this information for their on line Child Care listing. You can now make sure the information we give to families about your program is up-to-date, accurate and complete. To access your provider profile and to update your information on-line, or if you have questions about OPS, please contact Marybeth Brown at 508 796-1838 or marbrown@sevenhills.org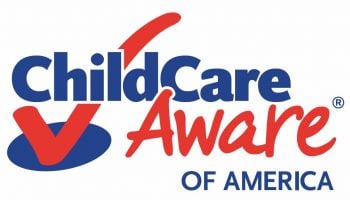 Dedicated to promoting an educated Early Childhood Workforce, CCAOA has on-line training programs and webinars to enhance your career! Find currently available trainings.
---
Child Care Resource & Referral Agencies (CCRR)
Children with Special Needs:
---
CPR & First Aid Training​
---
EEC Professional Qualifications Registry: Educators working in programs serving children from birth through school age, regardless of setting, must create an individual educator profile in the PQ Registry.
---
---
Informal Child Care
This is child care provided by an adult in the child's own home, or by a relative of the child in the relative's own home. It does not require a license from the state. In order to be paid through the voucher system, informal caregivers must register with the EEC, and attend an orientation at either of CCR's locations. Download the Registration form below.
---
Infant and Early Child Care Mental Health Resources and Services Guide for Early Education and Care Professionals
The Massachusetts Department of Early Education and Care (EEC) in partnership with the Children's Behavioral Health Initiative (CBHI) and Massachusetts Department of Mental Health (DMH) have jointly developed an Infant and Early Childhood Mental Health Resources and Services Guide for early education and care rofessionals. This guide provides basic information on infant and early childhood mental health and includes descriptions of services and supports for families with young children, as well as resources that can benefit both center-based and family child care providers of early education and care. To engage families in conversations about their children's social and emotional development, the guide also offers suggestions about ways to discuss children's health social emotional development with children and to how to work in partnership with families when concerns arise. Also included in the guide is a discussion of self-care and suggestions for how programs can support educators. Click the links below to download resources related to Early Childhood Mental Health:
---
---
Licensed Child Care Programs
Licensed or license exempt child care providers can be reimbursed by the State by accepting a child care voucher. Providers must attend an orientation in either our Fitchburg or Worcester office or complete appropriate paperwork. The orientation will provide an overview of the Voucher Day Care Program. Billing is completed once a month and rates cannot exceed the maximum for Region 2. Providers should be prepared to sign a provider agreement and provide staff with your program's private rates and scheduled closings. CCR will also need a copy of your license or license exempt letter and your parent handbook. If you would like to update us with your vacancies, please email Marybeth Brown at marbrown@sevenhills.org. In order to accept vouchers you must attend a Voucher Provider Orientation. Contact Marybeth Brown (marbrown@sevenhills.org or 508.796.1838) to learn more about the process and to register for an upcoming Voucher Provider Orientation.
Child Care Voucher Provider(s)
In this section you will find the paperwork for renewing your Voucher Provider Agreement. The following list is all of the forms needed to update your Voucher Provider agreement with us. You should have the following:
---
Licensed Family Child Care Provider
To register for an upcoming Potential Provider Meeting, contact the EEC Regional Office nearest you. The Potential Provider Meeting is a mandatory part of the licensing process, and applications cannot be accepted without evidence of attendance. These courses are given by the many Child Care Resource and Referral Agencies throughout the Commonwealth.
---
Licensed Group Child Care or School–Age Care
---
The website offers information and resources on child care providers, options for financial assistance, grants for individuals and organizations, professional development, special education, family support, in addition to regulations and policies. Helpful links on the EEC Website:
Summer Camps Renewal Forms:
---
Nutrition and Health Related Resources:
---
Provider Lending Library (Fitchburg Site)
Our Lending Library is complete with equipment, curriculum kits, children's books, teacher resource books, toys and much more! The library is open Tuesdays & Thursdays from 9 a.m. – 12 p.m., Mondays & Fridays from 1pm – 4 pm, and Wednesdays, 1pm – 6pm, or by appointment.
---
Quality Rating & Improvement System (QRIS): The Commonwealth's new Quality Rating and Improvement System (QRIS) is a key tool, among many, that Massachusetts is developing to help families, communities, and policymakers understand what constitutes quality in early childhood programs.
---
Drop Box Information
Springfield Area Location: Use the parking lot located between Central Street and Westfield Street (Rte 20). Continue down walkway between Walgreens and the Police Station towards back entrance of 95 Elm Street. The labeled drop box is located to the right of the blue awning and is attached to the building.
Greater Worcester and North Central Locations: A labeled drop box is located next to the entrance of the building. Please notify us when you are putting documents in the drop box.