Ensuring Access to High Quality Child Care Options
Child Care Resources (CCR) receives funding from the Department of Early Education and Care (EEC) to make it possible for families to have access to high-quality information, resources, and referrals to meet their child care needs. CCR educates families on the cost, quality, and availability of early education and out-of-school-time care, and provides eligible families with access to subsidized Child Care Vouchers. CCR employs experienced and highly trained staff who are able to provide services to families in English and Spanish. Please contact staff at the location near you for more information about Child Care Resources and Information and Referrals.
---
Child Care Information & Referral for Parents and Families
Child Care Resources provides families with childcare referral services at no cost to them. Child Care Resources does not recommend or endorse any particular provider or agency. Referrals are given at the request of the client/ consumer. The selections made should be of the client's/consumer's personal preference. CCR shall not be held liable for any direct, incidental, consequential, indirect, or punitive claims. The final decision of any referral is directly and exclusively the responsibility of the client/consumer. All information collected will be held in strict confidence and will not be discussed or otherwise shared with persons who do not have a legitimate need to know about such information.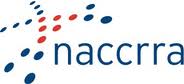 Login to Naccraware parent online referral to access free child care provider information for cities/towns in Central Massachusetts.
If questions arise, please contact an Information and Referral (I & R) Counselor at 508.796.1838 for the Greater Worcester area, or 978.602.8650 for the Greater Fitchburg area. Please note, this online search tool is best used with Internet Explorer.
Download the map of the service area for the cities and towns served by Child Care Resource and Referral. To speak directly with a member of our Child Care Referral Staff, call: Melody Rolon (Spanish) 978.602.8650 or merolon@sevenhills.org; Alicia Vargas (Spanish) 508.796.1886 or alvargas@sevenhills.org; Paula (Mel) Alves (Portuguese) 508.796.1840 or palves@sevenhills.org; Donmarie Boutilette-Smith 508.796.1836 or dboutilette-smith@sevenhills.org; Letisha Ferabolli 508.796.1830 or lferabolli@sevenhills.org; Susan Hamlett 508.796.0283 or shamlett@sevenhills.org; Lauren Chavin 508 796-0291 or lchavin@sevenhills.org; Martha Orton 508 796-0297 or morton@sevenhills.org; Jean Burris 508.796.0270 or jburris@sevenhills.org; Marybeth Brown 508.796.1838 or marbrown@sevenhills.org.
---
Read The Word Gap: The Early Years Make the Difference, an article about the development of vocabulary in young children.
---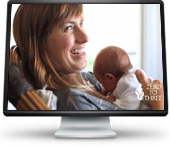 Video Series: "The Magic of Everyday Moments" Each video shows in a clear and compelling way how parents can nurture key skills and attributes children need to be eager, competent learners and to form strong, healthy connections with others as they grow—all through everyday interactions and routines!
---
Steps for Using Consequences to Stop Misbehavior: Learn tips and tools for parents in the use of discipline and consequences. Link will redirect to cdc.gov.
---
Enhanced Referral Services for Children with Disabilities
Parents of children with special needs have the option to choose an enhanced referral at no additional charge. This option allows the Information & Referral Counselor (I & R) to take some extra time exploring the needs of the child and family. Enhanced Referral requires parental permission to share the specifics of the search criteria with the potential child care providers. The counselor personally speaks with each potential program that meets the parent's needs and to confirm availability. These referrals are given to the parent to contact and visit. The counselor periodically "checks in" with the parent to assist with the search, until a caregiver is selected. Parents are not required to participate in the Enhanced Referral option, and can choose to accept the basic referral service at any time. Please email Marybeth Brown at marbrown@sevenhills.org to learn more.
For more information regarding Child Care Resources and Information and Referrals, please download the Parent's Guide by clicking the link below:
---
Child Care Vouchers
Child Care Resources assists eligible families in their search for subsidized child care. Families are determined eligible through the DTA (Department of Transitional Assistance) office if currently receiving TAFDC or have received TAFDC in the last year. Income-eligible child care assistance is also available for non-TAFDC families. The Department of Early Education and Care maintains a waitlist for all families who are income-eligible for a state subsidy. In order to qualify for a state subsidy, you must meet financial guidelines as well as service need guidelines.
"How do I schedule an appointment?"
If this is your first time receiving voucher assistance—contact the CCR office servicing your town or call 978.602.8656.
If you received an Available Funding letter from CCR—contact the counselor listed on your letter.
Please note: you must have child care arranged before scheduling any appointments.
"Can I schedule an appointment online?"
As of March 13, 2020 all currently scheduled in-person appointments are being converted to phone appointments and we are not taking any more online bookings at this time. If you need to make an appointment please call our main office lines at 508.796.1829 (Worcester) or 978-602-8656 (Fitchburg). All appointments will be done by phone until further notice, thank you.​
List of required documentation for your appointment. Please review the list of required documentation before scheduling an appointment to be sure you have everything you will need. If you have any questions regarding acceptable documentation, please call one of our offices and someone will be happy to assist you.
Families who have received a cash grant over one year ago or through the Income Eligible Waitlist:
Download New Parent Contact Information Form (needed if you are already receiving voucher assistance and need to update your contact information).
Frequently Used Forms:
---
Parent and Family Resources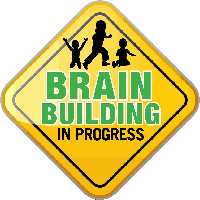 This is a sign of future prosperity for everyone in Massachusetts. Whenever you see children interacting and learning in enriching environments, what you're really seeing is Brain Building in Progress. The latest science shows that these early experiences actually build the architecture of the developing brain, and provide the foundation for a lifetime of learning, success and productive, responsible citizenship. Brain building is an investment in the economic prosperity of everyone in Massachusetts. EEC and the United Way have launched a joint initiative to provide more information on the science of brain building and why our future depends on it. View the public service announcement below, and visit Brain Building in Progress to learn more.
Car Seat Safety: Here you'll find what you need to know to keep your child safe when it comes to car seat safety.
Battered Woman Programs: These programs provide assistance to victims of domestic violence.
HelpGuide.org: a trusted non-profit resource that helps you resolve health challenges.
Boston Bar Association Guide: 3rd edition of the Parents' How-To Guide to Children's Mental Health Services in Massachusetts (PDF).
CareNet: CareNet is a pregnancy resource center located in Fitchburg, Massachusetts.
Centro: Centro (formerly Centro Las Americas) has changed their name because they are now a multi-service and multicultural, non-profit.
Child Care Resource and Referral (CCR&R) Agencies: These agencies provide a number of different services to parents and providers. Referrals are given to parents who are looking for quality child care in their area. Education is given to consumers regarding child care licensing guidelines, types of child care, and information about choosing child care. The CCR&Rs also provide subsidized child care to families of low to moderate incomes.
Children with Special Needs:
Cerebral Palsy Group: An online resource for anyone who has been affected by cerebral palsy, birth injuries or brain injuries. They provide answers and all types of assistance needed to help improve the quality of life for loved ones and family members with cerebral palsy.
Children's Trust Fund: The Children's Trust Fund (CTF) leads statewide efforts to keep children safe from abuse and neglect by strengthening & supporting families. CTF ensures that parents and caregivers have the skills and knowledge necessary to raise safe and healthy children.
Community Health Connections: The mission of Community Health Connections is to provide high quality, comprehensive medical and behavioral health care, preventative and restorative dental care, and pharmacy services to all residents of North Central Massachusetts.
Department of Transitional Assistance (DTA): DTA assists low-income individuals and families to meet basic needs, increase their income, and improve their quality of life. Helpful links on the DTA website:
Early Childhood Central: Early Childhood Central is a directory that provides comprehensive and useful information to members of Worcester, Massachusetts.
Families First: Parenting programs that build positive relationships between parents and their children by educating the families and professionals that serve them through inspiring, hands-on workshops.
Family Services of Central Massachusetts: Provides support, guidance and counseling to individuals and families in need, regardless of their ability to pay.
Family TIES: Provides parent-to-parent support, information and referral services, and workshops to ensure that parents are confident in caring for their children with special needs.
Health Care for All Helpline: A free resource to help answer questions regarding health insurance coverage in Massachusetts.
Healthy Children: A parenting website that is backed by 60,000 pediatricians that are committed to achieving optimal physical, mental, and social health and well-being of children from infants to young adults. This website contains information regarding the American Academy of Pediatrics.
Infant and Early Childhood Mental Health Resources and Services Guide: This guide provides basic information on infant and early childhood mental health and includes descriptions of services and supports for families with young children.
Massachusetts Department of Early Education and Care (EEC): Information and resources on child care providers, options for financial assistance, grants for individuals and organizations, professional development, special education, family support, regulations and policies. Helpful links on the EEC website:
Massachusetts Head Start: A program for children and families to promote school readiness by providing comprehensive services to support healthy child development.
MassHealth: A program that provides broad health insurance coverage to help the financially needy obtain high-quality health care that is affordable, promotes independence, and provides customer satisfaction.
Massachusetts 2-1-1: A program funded through the United Way that gives information and referral to health and human services throughout Massachusetts. The website can be used, but also 211 is dialed from any phone to receive assistance.
Montachusett Interfaith Hospitality Network (MIHN): A coalition of congregations that provide temporary shelter and transitional housing to families in crisis.
Montachusett Opportunity Council (MOC): MOC develops collaborative opportunities and empowers low income individuals and families in the Montachusett region to achieve self sufficiency.
New England Farm Workers' Council (NEFWC): Provides the fuel assistance program to the Fitchburg area.
Nurturing Parents and Teachers: A consulting and education service created and run by Jill Vetstein, LICSW. Jill provides workshops, training, consults, counseling, infant massage instruction, and parent/baby/child classes to parents, teachers, and caregivers of children ages birth to five years old.
Parents Helping Parents: A nonprofit organization dedication to child abuse prevention. The organization provides two free parent services: a 24-hour parent helpline and parent support groups that meet throughout Massachusetts.
Parent/Professional Advocacy League (PPAL): An organization that promotes a strong voice for families of children and adolescents with mental health needs. PPAL advocates for supports, treatment, and policies that enable families to live in their communities in an environment of stability and respect.
Product Recalls: This website is regulated by the US Government to better alert Americans about unsafe, hazardous, or defective products.
Project Bread: Dedicated to alleviating, preventing, and ultimately ending hunger in Massachusetts. The agency provides a statewide resource and referral service for people facing hunger.
Resources for Early Learning: Provides exciting, engaging media-rich learning opportunities for educators, parents, and caregivers of children.
Seven Hills Family Support Centers (FSCs): Seven Hills Family Support Centers provide a variety of support to families of individuals with disabilities that allow them to networks with other families, have access to information and other resources, and feel supported while navigating the community and social service system. The three FSCs are located in Worcester, Fitchburg, and Sturbridge.
Spanish American Center: An affiliate of MOC. Their mission is to serve the Hispanic population of Leominster, Massachusetts, who are economically, culturally, and linguistically disadvantaged.
United Way of Central Massachusetts: The United Way invests in educational opportunities, supporting strong families, and building healthy communities.
United Way of North Central MA
US Department of Education: The mission of the US Department of Education is to promote student achievement and preparation for global competitiveness by fostering educational excellence and ensuring equal access.
Worcester Community Action Council (WCAC): The mission of WCAC is to stimulate change in the fundamental causes of poverty, and to create and provide opportunities for economic self-sufficiency through services, partnerships, and advocacy.
YWCA of Central Massachusetts: The YWCA offers a variety of programs and services that strengthen women and girls helping them to realize their full potential.
---
Drop Box Information
Springfield Area Location: Use the parking lot located between Central Street and Westfield Street (Rte 20). Continue down walkway between Walgreens and the Police Station towards back entrance of 95 Elm Street. The labeled drop box is located to the right of the blue awning and is attached to the building.
Greater Worcester and North Central Locations: A labeled drop box is located next to the entrance of the building. Please notify us when you are putting documents in the drop box.