The Dynamy John S. Laws Academy program is a five-year, after-school leadership and college access program for promising high school students whose low-income, first-generation status puts them at risk for not reaching their academic and career potential. Youth Academy's primary mission is to create a path to higher education for this group of students – who are traditionally underrepresented in college matriculation -- and to ensure that they have the skills and confidence to be accepted to and persist in college.
Overview of Services
The Dynamy John S. Laws Academy program supports students through four years of high school and the first year of college, motivating them to achieve at their highest potential in high school, and preparing them for lifelong academic and personal success. Program components include:
Academic Advising and Mentoring services. To complement the work of the public school guidance and counseling staff, each student is assigned an advisor with whom he or she develops a supportive relationship, with regular advisory meetings each month to monitor progress and performance. Students participate in MCAS and SAT prep sessions, and attend specialized workshops such as writing seminars, study and time management skills, and technology literacy. Students are mentored by professionals from area agencies and businesses, students from local colleges and universities, alumni of the Youth Academy program, and their older peers.
Adventure Challenge: Two week-long outdoor challenge trips help students to learn experientially about teamwork, individual strengths and weaknesses, resilience, and leadership. Participants achieve a tremendous sense of accomplishment from doing well in these unfamiliar environments.
Leadership and Character Development: Students must fulfill robust community service requirements, and participate in monthly leadership skill-building and current affairs workshops.
Internships and Career Exploration: Students complete internships in both their sophomore and junior years, for a total of 130 hours. These experiences, in both the business and non-profit sectors, help students explore their interests and set career and college goals. The agency has developed outstanding relationships and work site opportunities with over 200 agencies and businesses throughout Worcester County.
Post-secondary Information/Aid/Admissions: The program provides assistance with the complete admissions process, financial aid processes, campus tours; collaboration with high school guidance counselors; advocacy with admissions and financial aid offices.
Parental/Family/Caregiver Involvement: Youth Academy routinely provides information regarding post-secondary options, the financial aid process, and other pertinent topics to parents of participants. The program also offers workshops and training around the importance of parent/caregiver involvement in academic success, and ongoing family activities including holiday celebrations, graduation ceremonies, and awards banquets.
College Visits: The program facilitates and promotes tours of various college and university campuses, as well as admissions advisory sessions with college admissions counselors. Students must meet gradually increasing benchmarks for college visits in their Junior and Senior year, as well as stringent program-based deadlines for submitting college and financial aid applications.
Eligibility and Referral
Students apply in eighth grade and must meet the following criteria: live in Worcester, Massachusetts and attend public school here; meet maximum family income guidelines; exhibit the academic potential to succeed in college; and be the first generation of their family to attend college.
To learn more or to inquire about an application, please contact:
Lina Thi Nguyen
Program Coordinator, Dynamy John S. Laws Academy
20 Cedar Street, 2nd Floor
Worcester, MA 01609
Phone: 617.518.0932
linguyen@sevenhills.org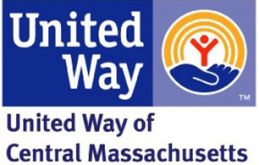 This program is made possible, in part, by UWCM funding.